PIEMONTE
Langhe and Monferrato, The lands of amazing wines and delicious food
---
Piemonte is our core business with amazing Langhe and Monferrato country side areas part of UNESCO Wold Heritage since 2013.
Piemonte (in English Piedmont) region is located North West Italy boarding with France, Switzerland and Italian Riviera. It could be a perfect destination for a Country Wedding.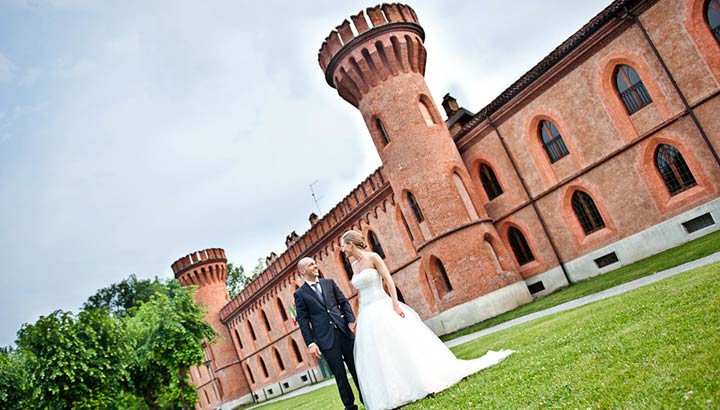 Piedmont is where former Italian Royal family of Savoy used to live, where the nation was born back in 1800. In this region you will find Lake Orta and Lake Maggiore, Winter destinations as Sestriere and Sauze d'Oulx, Aosta Valley, Baroque city of Turin (Torino) and a wonderful countryside Langhe and Monferrato close to Alba, Bra and Asti.
Piemonte is an undiscovered land where you could find wonderful cosy atmospheres: Langhe and Monferrato country areas are lands of wonderful landscapes, lovely medieval villages on top of the hills, vineyards, castles, villas, farmhouses, agriturismo could be the perfect setting for a romantic wedding and most of all great food, truffle and most known Italian wines such as Nebbiolo, Barolo, Barbaresco aand Moscato.
Piemonte is the region where Slow Food movement was born.
Just think about stillness of the country, allure of vineyards, scent of lavender and rosemary on the breeze. Across area around Alba, Bra and Asti you will discover a great compound of vines and great hills.
We will be happy to suggest lovely wedding venues in Langhe and Monferrato to set your wedding reception and pretty little churches or town hall right in the vines for your wedding ceremony. You will have the occasion to walk on a white country road to reach your ceremony venue. You will smell the scent of grapes and enjoy the warm light and colours of the vines, fruit trees and woods.
Our planner Valentina will be pleased and happy to guide you and let you discover the beauties of this amazing land.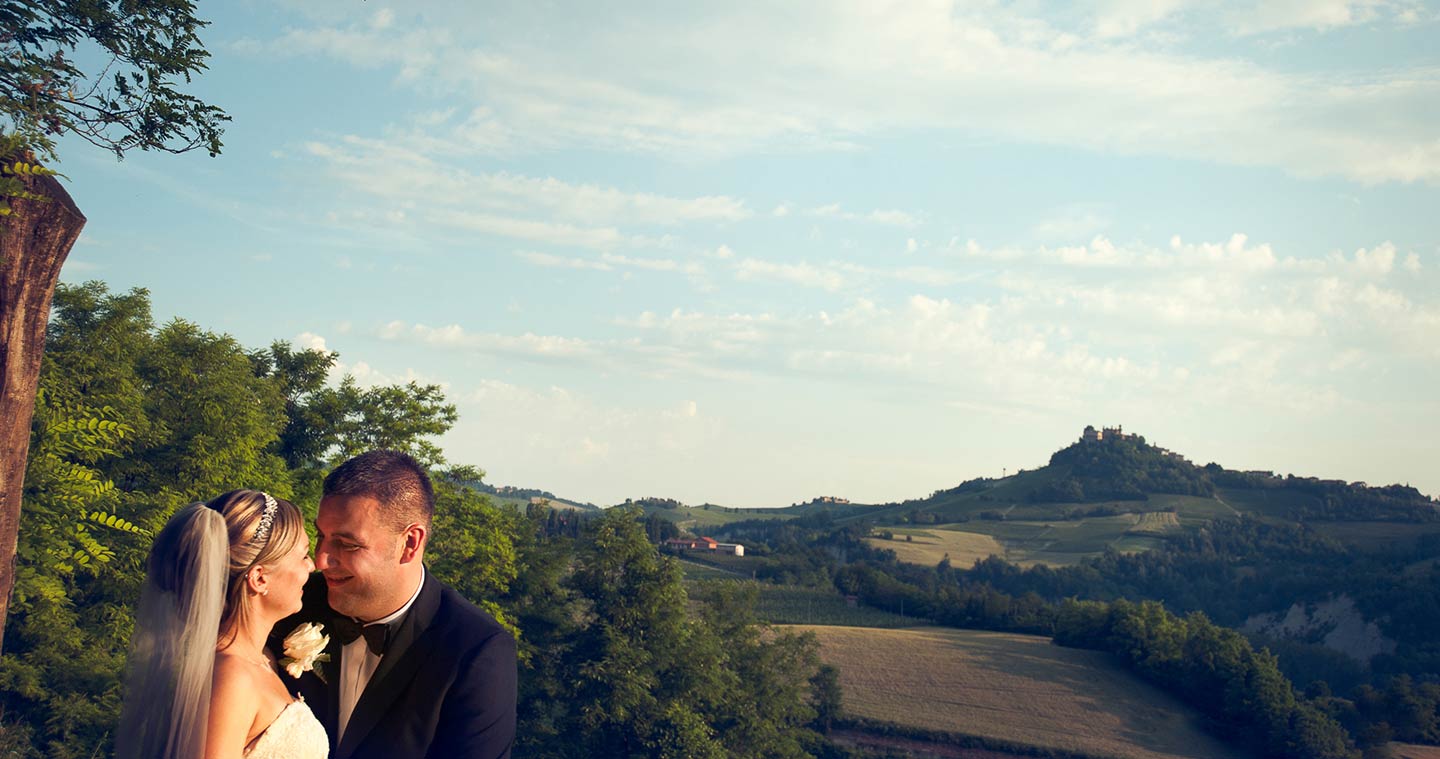 Our experienced wedding planners and coordinators we will be pleased to let you discover all secrets for a romantic country wedding in Italy!